Treasurer's Message @ Sri Sri S Setu Madhawan Unni
The Objectives of the AICCEDS shall include all the objectives,Vision & Mission: The said objectives are as under.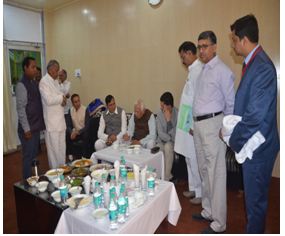 Our group of Institutions is a radiant example of spectacular progress that resulted in a short span of just over a decade from honesty, dedication and hard work. We prepare our students to be industrial leaders and technological innovators in the highly competitive global society. The curricula are so designed that provide exposure to a balanced fundamental theory and practical experience for enhancing their creative and productive skills at the work place. Our institutes serve the nation as an active resource for the information, training and for imbibing professional practice. We aim at developing medical and schooling expertise in the current issues related to latest technology and development. Our institutes objectives are three-fold: to increase our understanding of the issues related to the development of technology and research, to train the students and professionals who will be able to make valuable contribution to this field of knowledge and to share our knowledge with institutions beyond the academic world. I am indeed grateful to our well-wishers, parents, teachers and others who have encouraged us throughout the years. I end with the note of hope that our college will grow to greater heights in the coming years. I wish all success.
Quickly Find What You Are Looking For